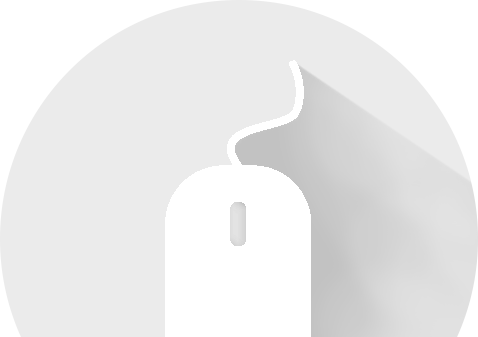 Buy your favorite gear
There is no app to download. No signup. No gimmicks. Automatically earn rewards on every order. When logged in, you'll start stacking up points for every single purchase. It's that simple.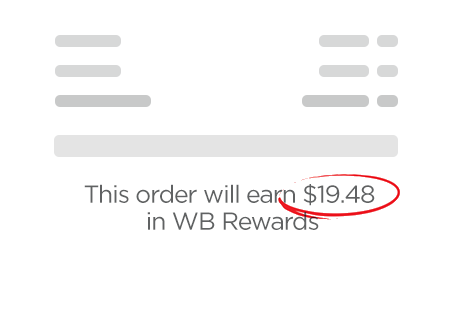 Earn 5% back on every dollar
You'll get 5% back in rewards points for every order! That means you can earn points on all gear on our site (yup, all of it). Each point represents one dollar you can use on a future purchase.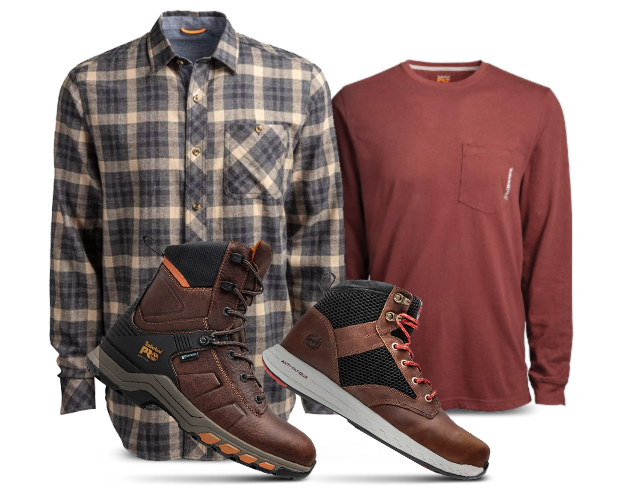 Redeem on Future Purchases
Your Rewards are starting to stack up. Now it's time for the fun part—redeeming them. Thirty days after your purchase, your points become available to apply to your next order. Sit back, shop and enjoy the savings.
How does it work?
A percentage of what you buy is converted into rewards points. Points are calculated based on your order total, so orders placed with store credit, discounts and Reward redemptions will reduce the total Rewards points earned. Shipping costs and tax are not eligible to earn Rewards points.
How much is a point worth?
You won't need a fancy, confusing conversion chart here. Each point represents one dollar you can use on a future purchase.
How do I redeem points?
Points will be put into a pending status for 30 days after your order. Provided the items are not returned, the points will be available to redeem after those 30 days. When logged in to your account, your available points will show at checkout. Unlike store credit, Rewards points do not automatically apply to your order, and you can choose when or when not to apply them.
Any exclusions?
Rewards points can be applied to every product on our site, but cannot be used towards the purchase of gift cards. Points will not be earned if you check out using Apple Pay or PayPal. Points will expire one year from being earned. WB Rewards will cap at $1,000 over a 12-month period. For a full list of exclusions, please see our Rewards Terms & Conditions.
Why can't I earn points with PayPal or Apple Pay?
Unfortunately, both Apple Pay and PayPal bypass logging in. Because of this, we have no way to track and associate the points earned to an account.
Do you ever offer more than five percent back in Rewards points?
Occasionally, we will run double, or even triple rewards promotions. During the designated time frame, you can earn more points for each purchase. To stay in the loop about when those promotions are running, subscribe to our email updates.
WB Rewards Terms & Conditions
Joining
WB Rewards program is open to U.S. residents only
Must create a WorkBoots.com account to be eligible for WB Rewards
Rewards Points are not transferrable and can only be applied to the account making the purchase
Only orders placed through the WorkBoots.com website are eligible to earn Rewards Points
Rewards Redemption
Earn 5% back in points on every order
Each WB Rewards point converts to one dollar
Points are calculated based on order total
Store credit, discounts and Rewards redemptions will reduce total Rewards earned
Shipping costs and tax are not eligible to earn Rewards points
Points will be put into a pending status for 30 days after your order
Rewards must be redeemed in total
WB Rewards have no cash value
Exclusions
Rewards cannot be used towards the purchase of gift cards
Points will not be earned if you check out using Apple Pay or PayPal
Only orders placed since the program inception on Sept. 22, 2017 are eligible to earn Rewards
WB Rewards will cap at $1,000 over 12 months
WB Rewards Points expire one year from being earned
Refer a friend
Refer a Friend is subject to additional rules:
You must be a customer with at least one prior purchase to refer a friend
You cannot refer an existing customer
You cannot refer yourself
You cannot refer a friend already referred by another customer
To qualify as a referred friend, referee must click on the link in the invitation email they received to create an account on WorkBoots.com
WorkBoots.com may limit the number of referrals allowed per customer
Program Termination
Items returned within 30 days will result in the pending Rewards points being cancelled
Abuse of this program will result in forfeiting accrued Rewards at the discretion of WorkBoots.com
WB Rewards accounts with no purchase activity in twelve consecutive months will terminate and any accrued Rewards points will be forfeited
WorkBoots.com reserves the right to change the program rules, terms, conditions and limitations, or to cancel the program entirely at any time without prior notification
If WorkBoots.com terminates the Rewards program, remaining Point balances will be forfeited at that time