How to Choose Coveralls and Overalls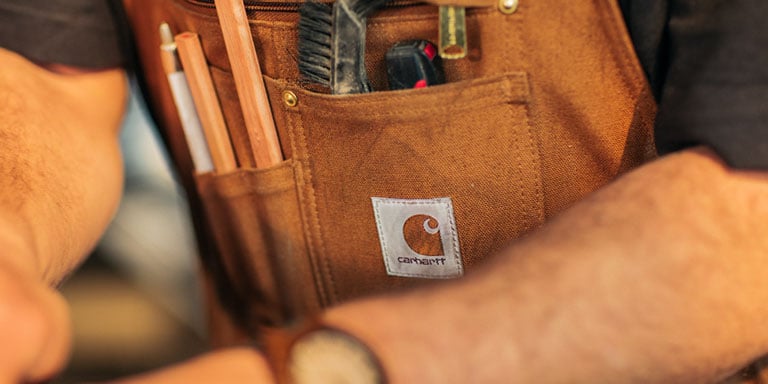 At a glance, coveralls and overalls appear to be very similar garments. Each style has important distinctions, though, and for hard-working people, it's important to choose the right pair to ensure you get the most out of your work clothing.
In this guide, we'll cover the differences between coveralls and overalls to help you decide which of the two best suits your working conditions. We'll navigate the pros and cons of each, common materials, important features and some tips to help you pick the right size.
What Are Overalls?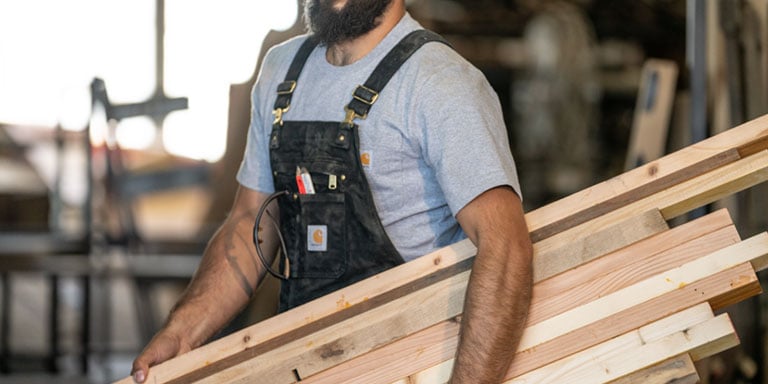 Overalls (also known as bib-and-brace overalls) are a one-piece garment consisting of trousers, a bib and over-the-shoulder straps. They cover the wearer's legs and most of their torso but, aside from their straps, they don't cover the shoulders. Overalls are designed to be worn over other clothing, usually a pair of work pants and at least a t-shirt.
The garment itself can be traced back to the 1890s when Levi Strauss & Co. manufactured the first pair. Their design was improved upon by Henry David Lee, who designed and produced the first pair of bib overalls. Historically, overalls have been used by a variety of skilled laborers and have become synonymous with blue-collar work. Today, overalls are typically worn by farmers, railway workers, carpenters, painters and handymen in general for their durability and versatility.
What Are Coveralls?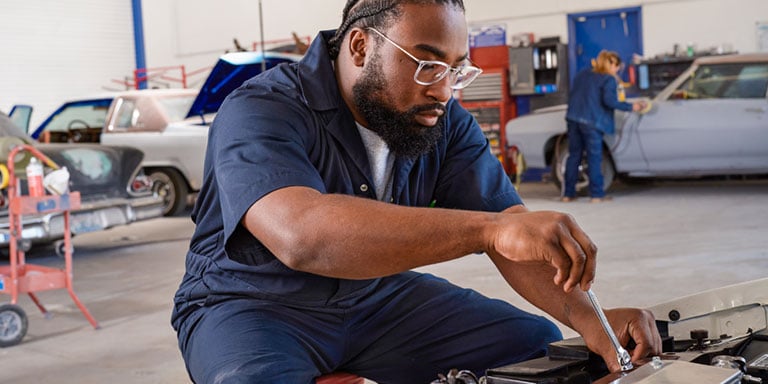 As their name suggests, coveralls literally "cover all" of the body — everything except the head, hands and feet. Unlike overalls, coveralls wrap around and cover the wearer's shoulders, creating a one-piece jumpsuit designed to be worn over regular clothing. They are made both in long-sleeve and short-sleeve variants. Coveralls are typically referred to as boilersuits in the United Kingdom because they were originally worn by workers operating coil boilers to keep their clothes clean and free of black soot.
Coveralls found widespread use among aviators during World War II. Pilots needed warm, durable, functional clothing to wear in the cockpits of their planes, and the one-piece Nomex flight suit was the answer. Coveralls are still used in military and public service jobs today, but over the years they've found prominence among fabricators, factory workers, mechanics and medical professionals.
Coveralls and Overalls: Pros and Cons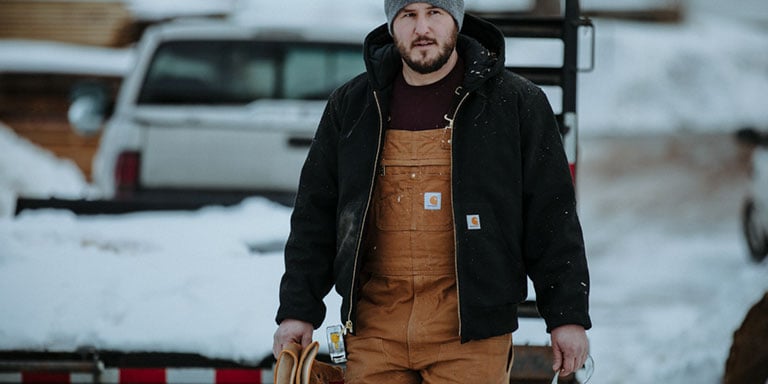 While there's a lot of crossover between coveralls and overalls, each one is suited to better environments and activities than the other. Understanding the strengths and weaknesses of each style will help you decide which one is better for you on the job.
Pros and Cons of Coveralls
Since they cover the entire body, coveralls are better suited to colder environments. They insulate well, and they can help to keep you plenty warm when the temperatures dip. At the same time, many styles are made from breathable fabrics, so they can still provide ventilation when you're working in an enclosed environment. Coveralls are plenty comfortable, and when they're made with certain fabric treatments, they can help protect most of the body from chemical hazards, water and even flames.
The biggest, most glaring downside to wearing a pair of coveralls is that they can greatly hinder your mobility (especially compared to overalls). Many jobs require maximum flexibility and freedom of movement, and a pair of coveralls can be annoyingly constrictive at best and completely claustrophobic at worst. If you don't need to be quite as mobile (or if you can at least afford to be a bit less nimble), a pair of coveralls might serve you well.
Pros and Cons of Overalls
Because overalls don't cover the shoulders (and are usually completely open on the sides), they provide excellent range and freedom of movement. Even despite not being fully enclosed, overalls can keep the clothing underneath them clean and free of debris. They offer maximum airflow when it's stiflingly hot, and they're made with numerous pockets and provisions to keep important gear close at hand. Plus, they're most often made from heavy-duty denim, meaning they'll hold up very well.
The same feature that gives overalls so many advantages is also one of their biggest disadvantages: their open shoulders provide very little in the way of protection. If you're wearing overalls in the wrong environment, you could end up wet, cold or even exposed to chemicals and other irritants. Still, if your workplace is relatively casual and risk-free, overalls offer a lot of upsides.
Coveralls and Overalls Materials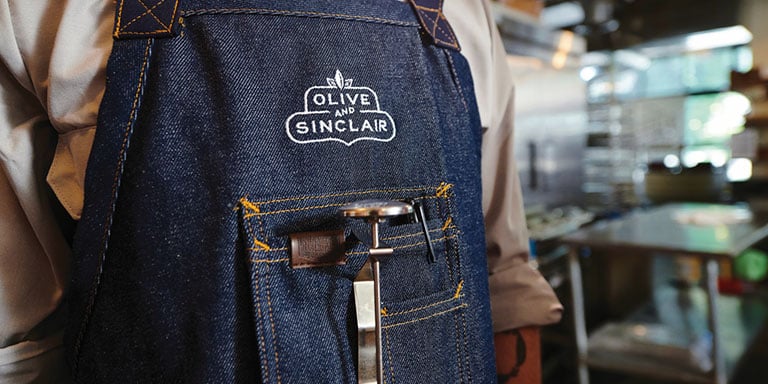 Like so many other work garments and gear, the materials from which coveralls and overalls are made are what contribute to how well they function on the job. Again, there's a bit of crossover between both styles, but overalls tend to utilize certain materials more often than coveralls do (and vice versa).
Coveralls Materials
Work coveralls are most commonly crafted from a blend of polyester and cotton (usually a 65/35 polyester/cotton combination). Utilizing each fabric type results in experiencing the benefits of both — polyester's toughness, shrink resistance and wrinkle resistance alongside cotton's breathability and comfort. Most coverall styles you browse will feature a polycotton blend, and it should suit you well in just about any situation.
Another common coverall material (which is also gaining popularity in styles of overalls) is cotton duck. This tightly woven cotton fabric rivals the toughness of denim. It's resistant to ripping and tearing, it offers excellent protection from the elements, and it even maintains its rigidity through multiple washing cycles.
If you're particularly worried about the cold, look for a pair of coveralls made with an insulating polyester taffeta lining. This fabric is added to the inside of a pair of coveralls with the twofold purpose of locking in your natural body heat while keeping external cold air out. When the forecast calls for temperatures below freezing, insulated coveralls will make your work day much more pleasant.
Overalls Materials
When it comes to the materials from which overalls are made, denim is the star of the show (and it has been for over a hundred years). Why fix what isn't broken? Classic blue denim is ultra-durable, relatively comfortable and engineered to offer protection from the elements. If you take good care of them, a pair of denim overalls can last you for many years to come.
Cotton duck is used in overalls for the same reason it's used in coveralls: its toughness is up there with denim, it can hold up to the rigors of everyday wear and tear, and it has a proven track record in a variety of work clothing styles like pants and jackets. While it doesn't boast the same level of traditional use in overalls as denim, cotton duck is still a solid choice.
Like their coverall counterparts, manufacturers will often add polyester taffeta linings to overalls for a bit of extra insulation. The effect isn't nearly as pronounced as it is with coveralls due to overalls' open-shoulder design, but some is certainly better than none when you're working outdoors and there's snow and ice on the ground.
Coveralls and Overalls Features
Coveralls and overalls come with plenty of clever, useful features that can help to streamline your efficiency and make things easier as you work. These features work because of the way the garments are designed and the innovative fabric technology included in them. When you're buying a pair of coveralls or overalls, keep an eye out for some of the following bells and whistles.
Coveralls Features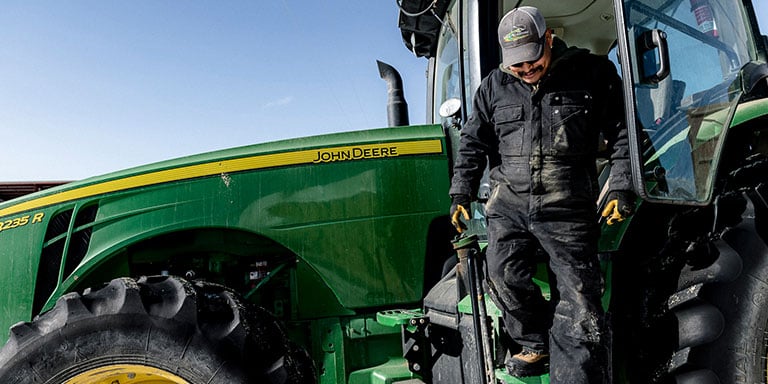 Water Resistance
Since coveralls cover your entire body, they're much better suited for water resistance than a pair of overalls. Durable water-repellent (DWR) fabric treatments and other water-resistant technologies are designed to help keep you dry on the job.
Flame Resistance
Flame resistance is a vital protective feature, especially if you're a fabricator who works with burning torches and hot metal. From their earliest days as military flight suits, coveralls have (and continue) to employ flame-resistant fabrics and treatments to keep workers safe from burns and open flames.
Hazmat Protection
Depending on your job, you may be continuously exposed to a number of harmful biological, thermal and chemical agents and irritants. The right coveralls can protect you from damaging solid, liquid and gaseous materials, preventing both short and long term medical issues.
Breathability
Though overalls are king when it comes to ventilation, coveralls aren't necessarily always stifling to wear. Certain styles, especially those made with cotton, allow some level of airflow to promote minimal sweating and maximum comfort.
Insulation
The right coveralls can essentially act like one big coat that covers your entire body. As mentioned above, polyester taffeta is a particularly common insulating material used in coveralls. On a frigid, windy day, you'll be thankful your coveralls were made with insulating fabric.
Overalls Features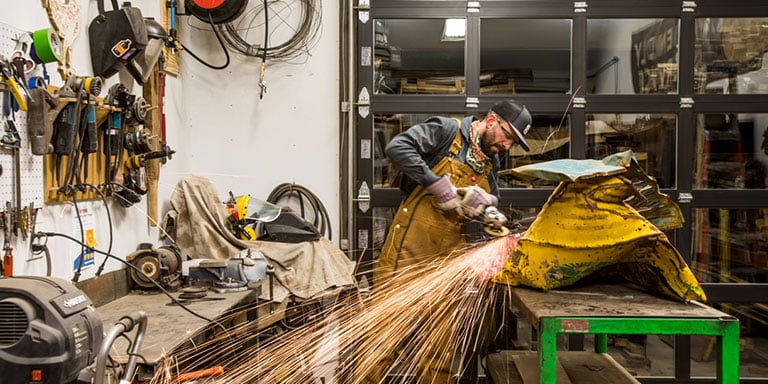 Bib Pockets
Perhaps the most distinguishing feature of a pair of overalls, the bib and its layers of pockets is a great place to store items to which you need quick access. Blades, writing utensils, brushes and many more small but essential tools fit perfectly into a pair of overalls' bib pockets.
Other Pockets
It can't be overstated how important and useful the pockets on a pair of overalls are. Since overalls function as a sort of pants/apron combination, there's plenty of room for crucial storage space on the chest, hip, thighs and seat for the gear you just can't go without.
Hammer Loop
Denim fabric isn't the only thing a pair of blue jeans and a pair of overalls have in common. The same hammer loop found on the thigh of millions of workers' jeans is also present and just as useful on a good pair of overalls. There's no excuse for not having your hammer at the ready.
Water Resistance
You may still get a bit wet from the waist up, but from the waist down, the water resistance on a pair of overalls will help to keep you and your pants dry. Just like coveralls, the durable water-repellent treatment comes into play here, as do a number of other water-resistant fabric technologies.
Zipper Fly
You won't be able to understand just how much you take your pants zipper for granted until you're stuck in a pair of one-piece coveralls with a full bladder. Many pairs of overalls are much more forgiving, featuring a relief-inducing zipper fly for quick, easy restroom access.
Reinforced Knees
Many jobs that require or encourage overalls also require working close to the ground. Plummers, mechanics, painters — the more time you spend on your knees, the more likely it is that they'll rip. Overalls with reinforced stitching and material curtail this problem, ensuring your go-to attire stays in one piece.
Coveralls and Overalls Sizing Tips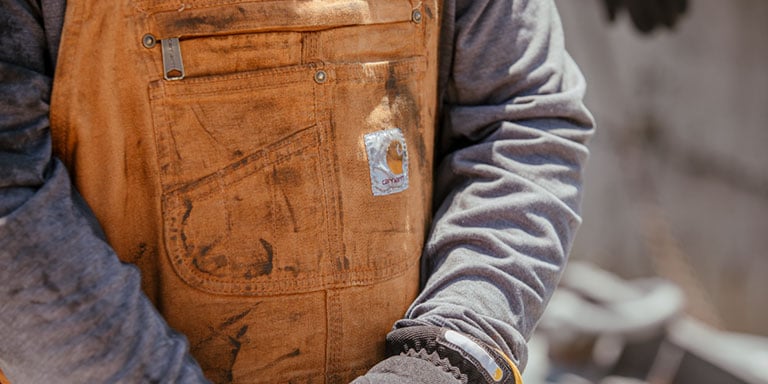 You're probably used to buying shirts and pants based on your size and build, but combining measurements for your legs, waist and torso can be trickier than you may give it credit for. That said, when you're picking out a pair of coveralls or overalls, your chest, sleeve, waist and inseam measurements are still a must-have. There are a few important tips to consider from there.
Bigger workers usually have trouble choosing the right coveralls or overalls size because, as sizes go up, the inseam length doesn't necessarily increase alongside natural human proportions. In other words, while your waist size is usually correct, the length of the garment's legs will usually be too long. If you have a relatively large disposition without long legs to match, it may be wise to order your overalls or coveralls in a "short" size instead of the usual "regular."
It's also important to note that sizes tend to differ from manufacturer to manufacturer (but manufacturers do tend to make all of their own products along the same size curve). Carhartt coveralls and overalls may not match those from Berne, which may not match the same sizes as Red Kap, etc. If you find a manufacturer whose clothing you like, stick with them for more consistent sizing results.
By now, you should have a pretty good idea of whether you need a pair of overalls or a pair of coveralls. If you're after insulation and protection, coveralls are probably a good choice for you. If you're out in the heat and in need of maximum mobility, you might want to pick up a pair of overalls. Whatever you decide, make sure the ones you choose are comfortable, have the features you need, and fit perfectly. This way, you'll get the best out of your clothes and work better as a result.
Did you find this article helpful?